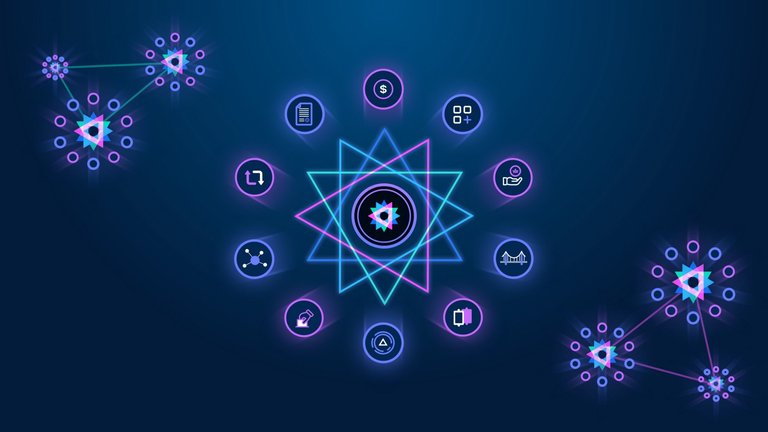 INTRODUCTION
With the News of Crypto-price slumped over the weekend, Bitcoin dropped nearly 50% from it's all-time high. In other news, Twitter and Meta made shockwaves in the NFT world, and Lamborghini announced its first-ever NFT collection. It is exciting to see the growing level of NFT adoption and the need for Defian/enthusiasts to understand leverage and tap from the limitless opportunity it holds.
WHAT ARE NFTs?
A non-fungible token (NFT) is a non-interchangeable unit of data stored on a blockchain, a form of digital ledger. It may be broadly categorized based on its form, NFT data units may be associated with digital files such as photos, videos, and audio. Because each token is uniquely identifiable, NFTs differ from blockchain cryptocurrencies such as Bitcoin, Ethereum, litecoin cardano etc.
ABOUT BEAM AND IT'S NFTs MARKETPLACE
Beam is a Confidential DeFi Platform bringing privacy to the world of decentralized financial applications. Beam features innovative Smart Contract architecture running on top of private-by-default blockchain, native Confidential Assets, opt-in auditability and easy to use wallets for all platforms. Beam aims to provide privacy for DeFi applications, reduce miner extracted value, prevent front running and whale monitoring.
What is the BeamNFT marketplace?
BeamNFT.art is a fully-fledged NFT marketplace based on the BEAM network that allows anyone to acquire or sell Beam-based (confidential) NFTs. BeamNFT aims to help promote artists and creators by providing them with a secure marketplace to share their art. Giving full fledged opportunities for creative minds to earn from their skills.
OPPORTUNITIES AROUND THE BEAM NFT MARKETPLACE
The benefits around the beam NFT marketplace cannot be over emphasized as it holds great opportunities for users. With the proposed launch of Beam NFT marketplace v2.0 Final evolution, and the launch of Beam NFT competition with a reward pool of over $10,000. More benefits includes:
Easy access to a global market.
Unique ownership of a digital asset (ART).
Diversification for an Investment portfolio.
Illiquid and Volatile.
0% NFT listing cost.
Price flexibility
Cross chain feature
Complete privacy in NFT holding, Learn more here.*
Beam allows you to buy and own all NFTs privately, where no one will know who you are or what you bought / own. Your unique proof of identity key is visible by everyone and they will be able to check that you're the author, but this still hides your identity. Beam has very low transaction fees for listing NFT's and interaction with it's contracts.
How do I create my own NFT collection on the Beam Blockchain?
Complete the steps in How do I create a BeamNFT account, Section.

Copy your public key, found in the top-right hand corner of the app.

Send your NFTs to nft@beam.mw with public key and collection name (Each image should be <50 Kb, all images must be in JPEG format)

NFTs should be archived into *.zip

Wait for a bit until your NFTs will be stored in the contract and track them at Beamnft.art.
Conclusion
Considering the trend around the NFT space, and the present crypto market price of Bitcoin and most altcoin, it becomes essential to leverage on other open opportunities to grow and sustain investors' funds. NFTs seem to be a perfect spot, and with all that the Beam NFT marketplace offers, it's undoubtedly the best place to grow and earn.