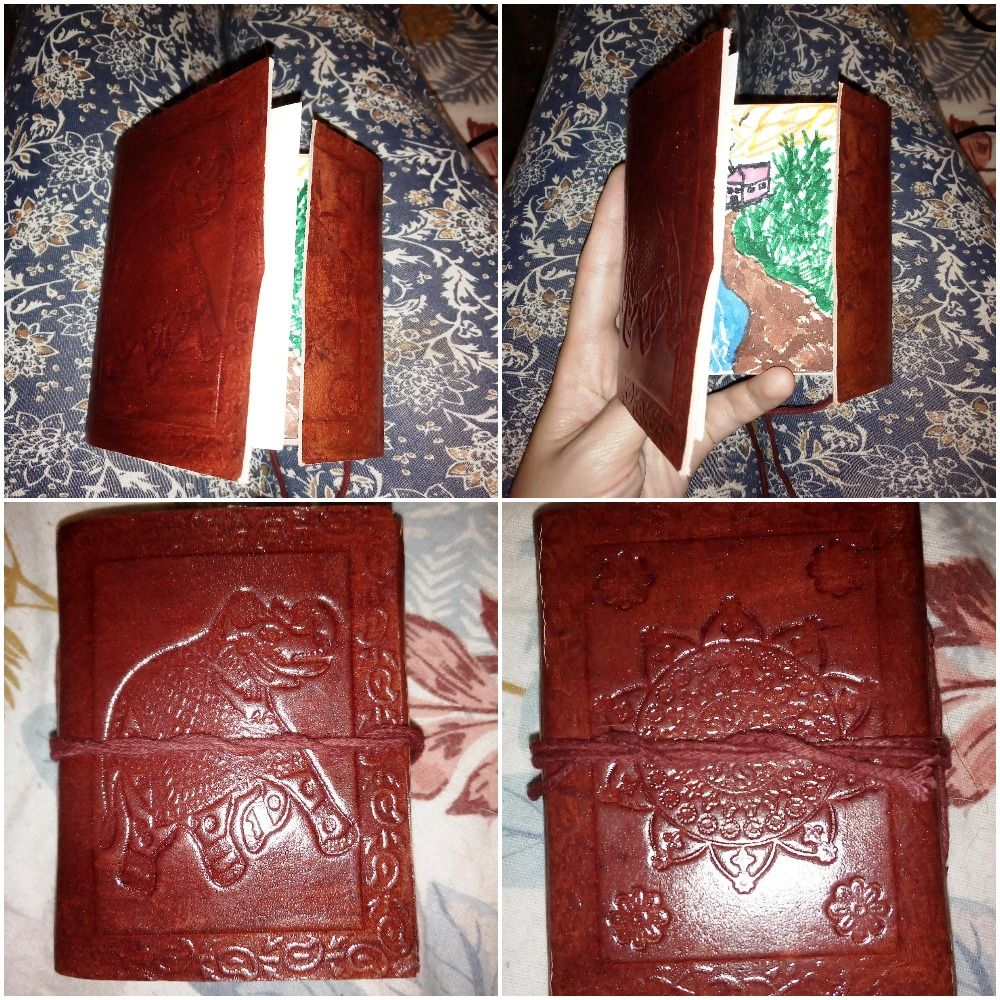 collage made with photojoiner
Hi everyone! I was happy to receive this beautiful notepad from a dear one. I felt like making a little drawing on it. The one who gave it to me is in search of a house, so I made this little house in response to a precious gift. I felt gratitude and I was inspired by such a beautiful dream of buying a house.
I do have lots of notepads and this is a nice one, clearly, but I think the most important is the gift, the energy one puts in it, and the message. So, hope we both nurture ourselves with happiness and fulfill our dreams.
Best to you all!
---
Posted from Telokanda Hive Dapp