INTRODUCTION
The solemnity Christ the of King, and the feast of Corpus-Christi (Solemnity of the Most Holy Body and Blood of Christ), Are two great feast celebrated by Roman Catholic Church Lutheran Church, Anglican Communion, Methodist churches, Moravian Church, Church of the Nazarene, Reformed churches, Western Rite Orthodoxy other Christian denominations
The Church celebrates the Feast of Christ the King, also called the Solemnity of Our Lord Jesus Christ, King of the Universe, which emphasises the true kingship of Christ, on the last Sunday of the Liturgical year.
The feast is usually marked by most Christian denomination on the Sunday before advent, it's characterized with procession of the priests and lay-faithful (Baptized Catholic), around the community with the Cross of Christ declaring it's kingship, sovereignty, Lordships and love over all believer.
On the other hand, the Feast of Corpus Christi, also called Solemnity of the Most Holy Body and Blood of Christ, festival of the Roman Catholic Church in honour of the real presence of the body (corpus) of Jesus Christ in the Eucharist.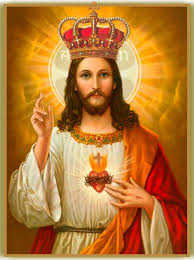 Brief History:The Feast was established by Pope Pius XI in 1925 with his encyclical Quas primas, to respond to a world that was rejecting Christ and was being dominated by secularism.
Pope Pius hoped that the establishment of this feast would bring about the following:
help promote the faith among the teaming church.
help leaders understand the reason for total submission to the will of Christ.
help Christian identify with the freedom that the love of Christ brings
Learn Here
Christ in the transcending world: Inspite the institution of the feast so many years ago. Catholic has continue to celebrate the feast of Christ the King.
This year celebration was also used as an opportunity to admonish Christians and the world on the need to return to Christ as he's the only one that can give true peace.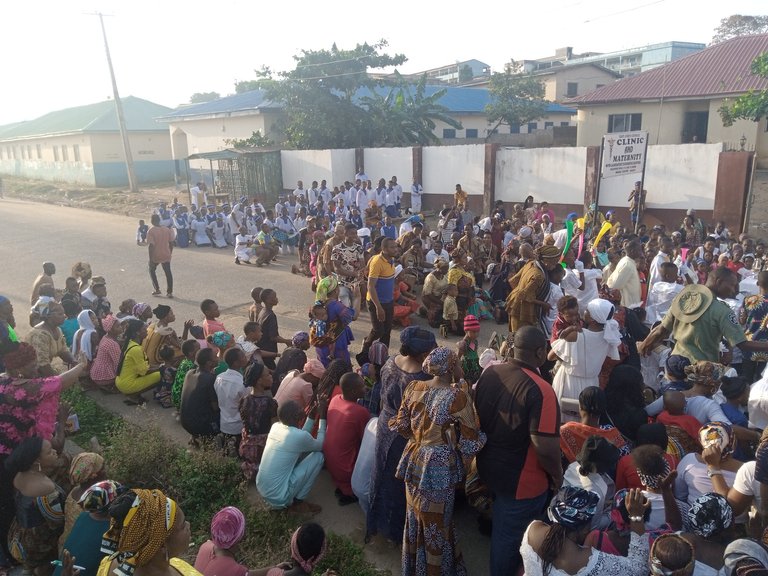 Was marked with the routine procession, in the ever busy street of Okene, with security operative.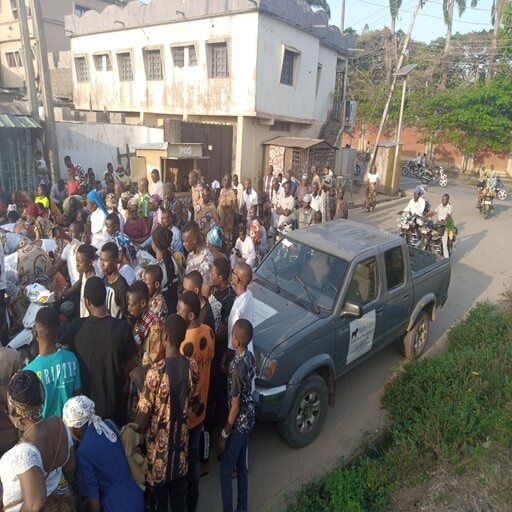 And finally ended in the church with a long homily on the need for Christian to indeed replication the teaching of Christ in were every there are found.
And admonishment on the virtue of prayers ok persiverance and commitment in daily struggle understand to that Christ is glorify in good deed and prayers .
If you have gotten to this level it means you.. found delight on the right ip. Kindly share your take about how we can improve this piece with your comments and contribution.