This post by @creativemary on how she's been living in the back room of her beauty salon for the past five years is the best thing on Hive this week - and inspirational!
The post is more about her emotional journey behind the decision and she doesn't once mention (I don't think) the money side of things, but we all take what we do from other people's work and my take isn't any of the emotional stuff it's just the pure economic rationalism of the decision, even if that wasn't her motivation.
She runs her own beauty salon and after a relationship breakdown she converted the back room of it, which presumably is supposed to be a storage room/ office space, into a living space - with a shower unit, washing machine/ drier and sofa bed and lived there for three years, and has been doing all her Hive-ing from there.
She's apparently now back in a regular house so good luck to her, but to my mind, from a purely financial perspective - three years living in the back room of your workspace - that is hands-down the NUMBER ONE way you can save money on rent and save up to put down a deposit on a house, or on just whatever, it's a lot of money saved on rent.
I mean in my old town in the UK, Hereford, which is pretty average, the cheapest decent one bed flat to rent is £500 a month, or £6000 a year, that's £18 000 over three years, which is somewhere in the region of $25 000 to Americanise it.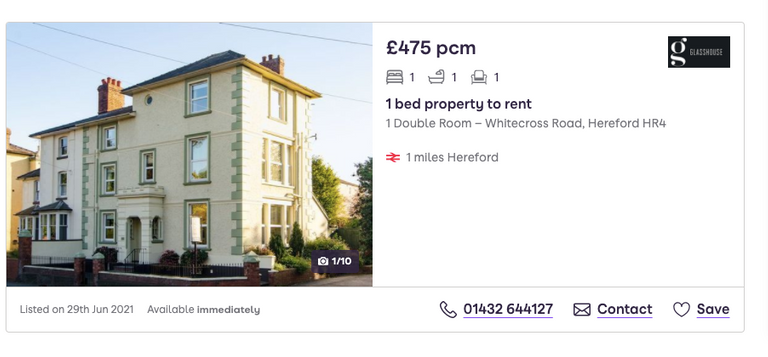 Now that's not enough for a deposit on your own flat, but if by that time you could partner up and they could match your funds (which does happen, you know) then it would be, or another three years on your own living in your workplace and you could put down a deposit and then you're out of the rent-dent trap.
The downsides
One of the most interesting things about Mary's post for me was the fact that what she feared most about living in her workspace was what other people thought about it - and the prospect of someone telling her landlord and then presumably him/ her putting an end to that arrangement (best case scenario) or booting her out altogether.
And just the stigma attached to it.
I get this entirely, it's not normal in a developed country to do this - it is in many less developed countries of course, but it certainly wouldn't be in the UK.
That is the problem with non standard ways of living cheaply, it only takes one person to bring you down. It's a very real possibility.
And then it is tough - working and living in the same space - getting that distance between the two domains can be a challenge, mentally challenging.
I remember an old boss of mine who used to run a plant nursery with his house on-site - that was a legitimate set up btw - legal - but he used to spend five minutes in his office at the end of every day 'pretending to be driving home' to get that distance between home and work - come to think of it maybe walking around the block would have been a better option, I dunno why that's never occurred to me before!
Huge capacity to help people....
This option for escaping the rent-debt trap isn't available to everyone, only those who own their own physically space based business with a sufficiently large back office and discrete enough to avoid prying eyes for some years, but I figure there must be several hundred thousand people who COULD employ this in the UK, many more in Europe and the States.
Overall it's nice to have a post to read that's given me some ERE inspiration, even if that wasn't the point of the post!
Cheers @creativemary and enjoy your actual new home!
Posted Using LeoFinance Beta