Hi, again!
How about a few simple tips to clean and organize?
This might go for the ladies in here but also for men. So allow me to start.
I'm in the middle of spring cleaning my house. You know, all that stuff that you don't do very often, like cleaning the window tracks, deep cleaning the dryer vent, and vacuuming all the upholstered furniture. I feel like my vacuum has been running 24/7 for the last week. 😄
In addition to spring cleaning your home, you can also spring clean your business. Spring is a great time to step back and take care of some of those things that may have become cluttered or that you don't deal with very often.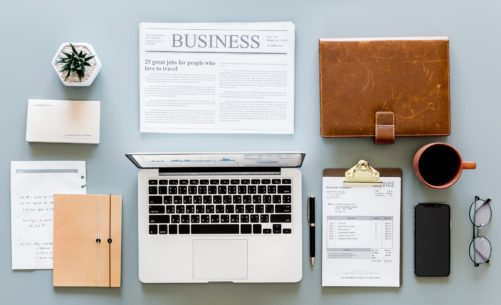 source
Here are a few ways you can spring clean your business.
REVIEW YOUR PROCESSES
You know how much I love systems & processes. Without them, your business can get messy. You may miss deadlines, make mistakes, or incur expenses needlessly.
Review your business processes to see if you can make things more efficient. Do you have workflows in place for all your regular tasks? Is there anything you are doing manually that could be automated?
CLEAN UP YOUR INBOX
Those overflowing inboxes can be a drain on your mental energy.
Delete emails that you no longer need. Unsubscribe from any email lists that no longer serve you. Set up folders (Gmail calls them labels) to organize the emails that you do keep.
CLEAN UP YOUR EMAIL SERVICE PROVIDER
Your segments (aka lists), tags, and sequences should be clearly labeled. If you don't use a naming convention, set one up.
For example, here's the naming convention I use for tags in ConvertKit:
Interest: [topic]
Lead: [product]
Purchased: [product]
This makes it easy to find what I'm looking for. And I don't have to think about how to name new tags; I follow the process I've put in place.
ORGANIZE YOUR DIGITAL FILES
Are your computer files a hot mess?
Set up a file structure in Dropbox, Google Drive, or on your hard drive for your business.No more saving things to the desktop!
I have folders for each major business department: Finance, Legal, Marketing, Operations. I also have a Products folder, with a sub-folder for each product. If you do client work, then set up a folder for each client, with subfolders by project or year.
REVIEW YOUR SUBSCRIPTIONS
Subscription expenses add up without us realizing it because we're spending $27 here, $37 there. But month after month, that can turn into serious money.
Review all your subscriptions to make sure that you are still using them and getting value.
Spring is a great time to reorganize and refresh, for both your home and business. You'll feel more organized and be more efficient going forward.
I hope you have a great weekend!
With respect,
@regenerette