Splinterlands is one of the blockchain games that I have been playing since Dec 2019 and Its been more than 1.5 years now. My experience with the game has been amazing and the team behind the game is so active that they keep on bringing new things to make it even more interesting. We get to know many new cards and many other new initiatives to add value to the gaming economy. Its the first-ever game that has made me earn real money. I am not the kind of person who likes gaming but with splinterlands things have changed and I am happy that it happened.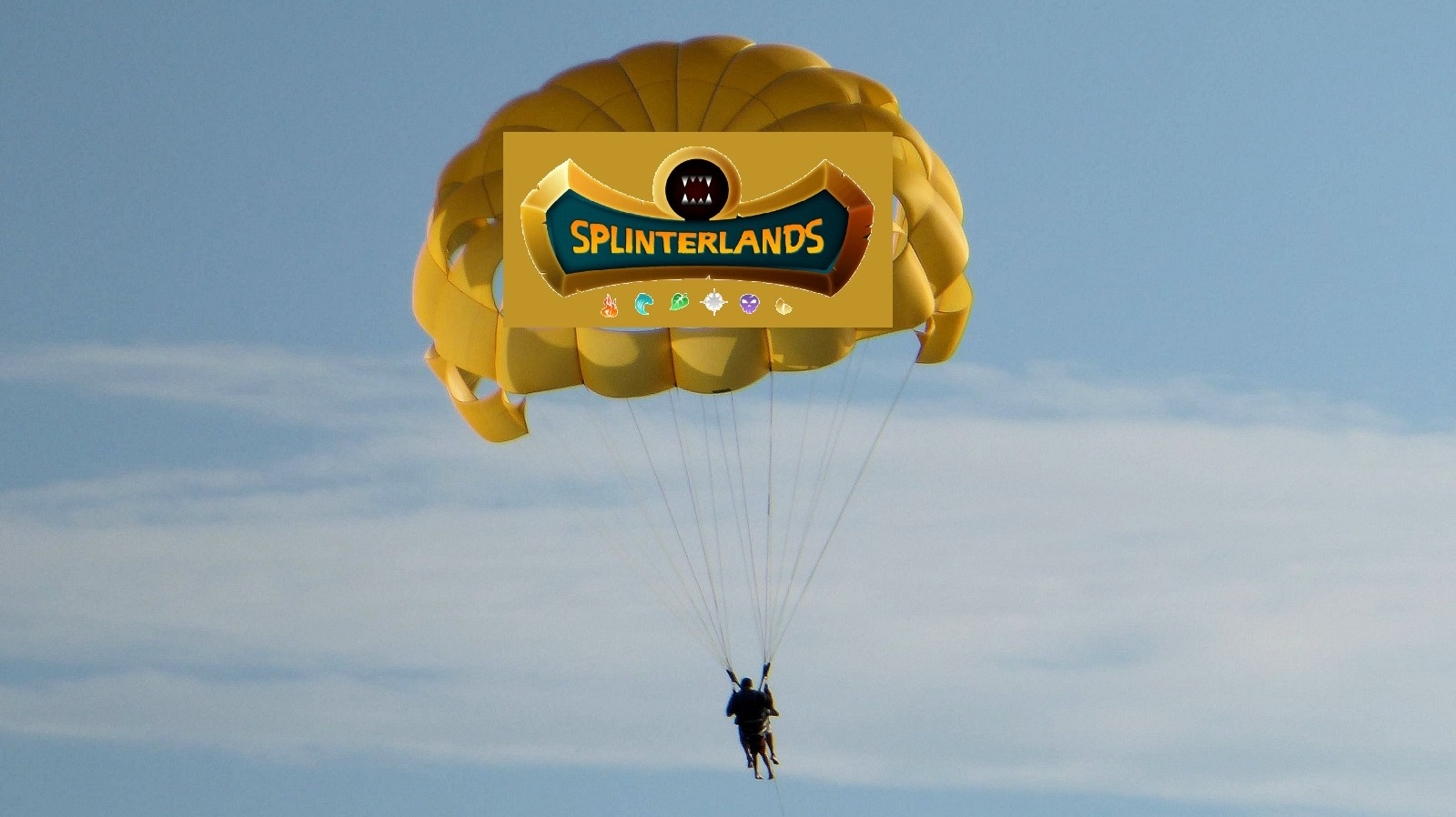 The recent airdrop of the SPS token is still hot news and I hope it will continue to be for the next 11 months since airdrop continues. I have many posts where players shared their overall earning, their gaming experience, plan with SPS, and much more and if I need to summarise then the majority of them are staking tokens daily. Even I have been doing the same since day 1 of the airdrop and continue to do the same for the remaining tenure of the airdrop. Now I am sharing how many tokens I have accumulated so far and I am very happy with my stake.
---
This is the snapshot of my SPS holding and I have 2910 tokens. 32 days have been passed and I have approx 3k tokens so I expect that after the end of the year I would have approx 35k SPS tokens. ALthough I play games every day and if any day I don't then also I log in to the website, claim SPS tokens and stake them all. There is no benefit in keeping them idle and I try to stake all the tokens as soon as I receive them so that they can be part of the pool and start generating me the reward.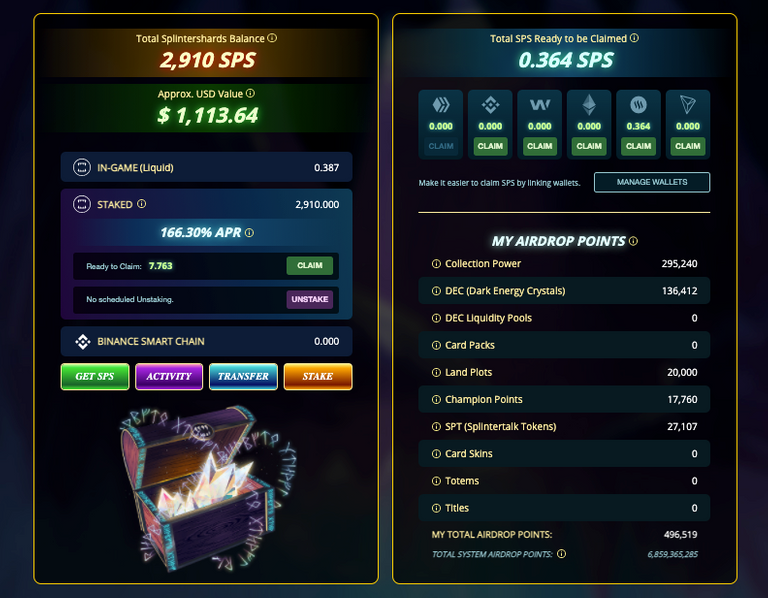 Currently, APR is 166% and I joined the pool when it was 500+% and its true that it will go down when the pool is growing but when we have more tokens then less apr also brings a better reward. Even this 166 is an awesome percentage and I am so happy to have it.
---
I have not sold any tokens and have no plan to do so because I believe in the project and have a long-term vision. I expect that splinterlands will go great in the coming years. I even hold all DEC and SPT tokens because these are much valuable now and I am accumulating as much as I can. SPT was a highly undervalued token but I had staked all and delegated it to @monster-curator and even I keep on updating the delegation. I get daily rewards in SPT tokens. This is a good way to increase my SPT holding since I earn tokens through content as well.
I have received some airdrop before but this is a kind of airdrop that I have never seen before and it will be on for the entire year and this is something that makes it amazing. Indeed this is one of the best airdrops that I have received so far but that's not all as card value has increased significantly.
I have checked my account value in splinterlands discord and this is what I can see. The current value is more than 22k USD and I must say that I never expected this.

---
I have seen card value growing significantly and specifically, in the last 1 month there has been a multifold value increase.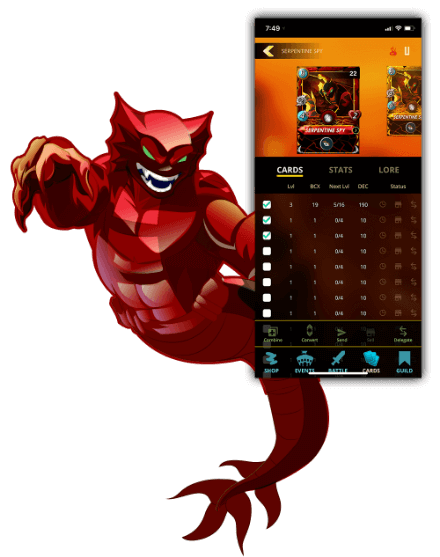 SPS airdrop has completed 32 days and the current price value is 0.37 however price is not the concern since I am not going to sell anything and I am confident that the price will go up after the end of airdrop as well.
---
Overall I am very happy and I am sharing this post to record on the chain so that I can have a track. I will also continue to share updates here from time to time. Keeping track is important there is no better place to share the post here on the chain and this will always be available. If I need to check later then I can easily do this.
Thank you so much.
(images are taken from splinterlands wherever source is not mentioned)
Posted Using LeoFinance Beta