Things are getting smarter and these days smart devices like Alexa and Google homes are quite popular. I use Alexa smart device at home and it has the functionality to operate many other smart products including smart bulbs, sockets, fans, and even air conditioners. So this portfolio is increasing and now we can get a bunch of products called smart because these can be operated using smart devices and are connected with wifi. I wanted to buy a build and then I got a better deal this weekend as Amazon was running a sale. Although this is something which is not so much necessary but having one is a good idea.
I did the setup and it took about 3-4 minutes and to set it up Alexa app is necessary. This setup is a one-time process and now its all set to set. I can now switch on or off the bulb just by the voice command. Its very helpful for me because when I am all set to sleep and lying on the bed then going to switch off the light is not convenient at all. Its of an activity that no one wants to do because. With this bulb now there is no need to go and switch off the light as al;exa does it all.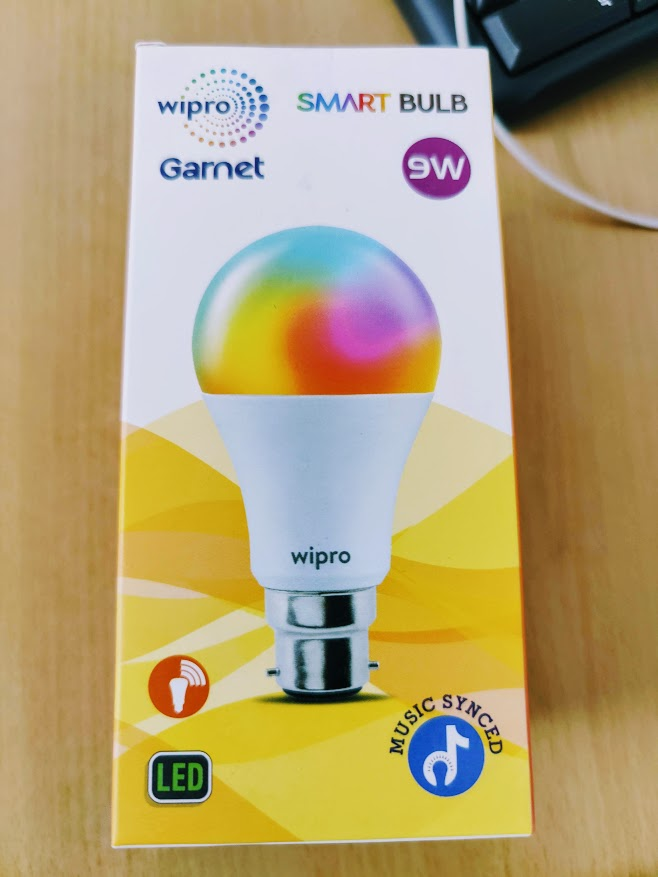 Here are the specs that I have taken from the website. This can help us to know beer about the product. Its manufactured by Wipro which is a leading Indian brand. Wipro has been manufacturing electrical products for more than 20 years but now they have also started making smart products.
Here is the unboxing of the right smart bulb-
Music Sync Function: Let your light dance by changing colors with the rhythm of your favourite music
Control from anywhere: Forgot to turn off your lights? Now control lights from anywhere in the World with Wipro Smart Home App
16 Million Colour - Explore endless lighting possibilities with 16mn Colour Options to create the perfect space for enjoying parties, festivals or a movie night
Voice Control : Control lights with your voice using Amazon Alexa & Google Assistant
Dimmable – Save more energy by changing the brightness of lights between 10%-100% as per requirement
Create Scenes and Routines: Create your own scene or schedule light, whether at home or away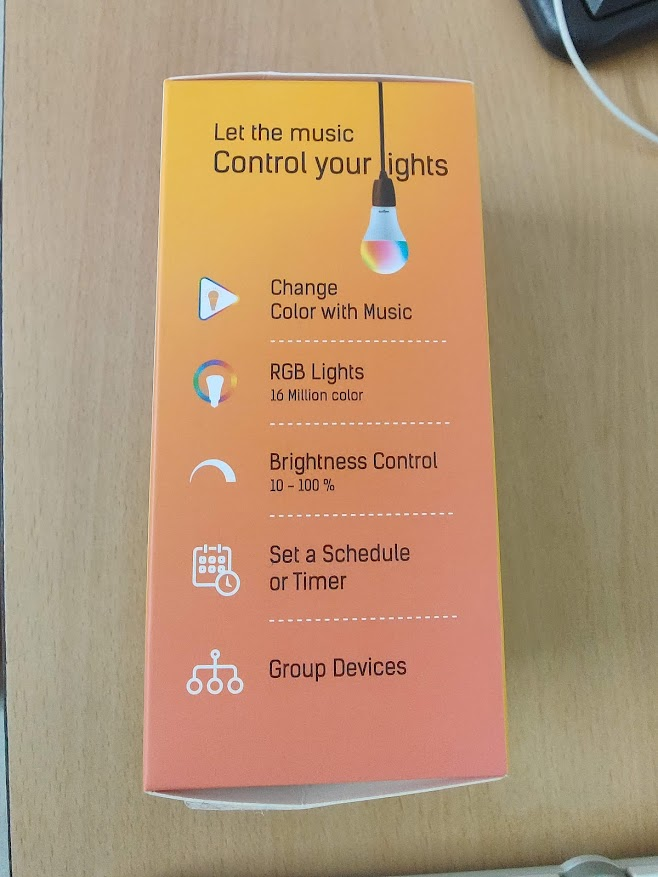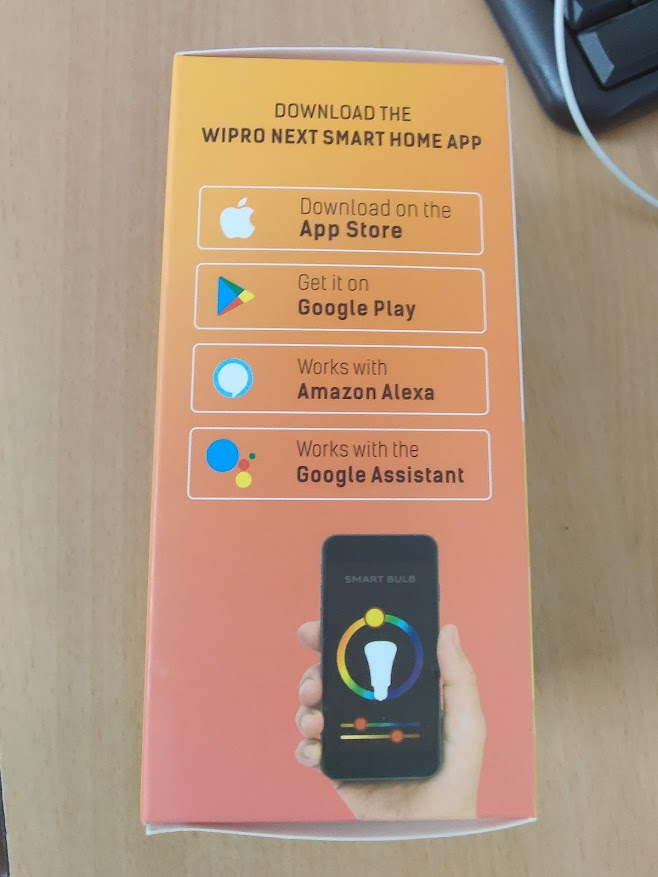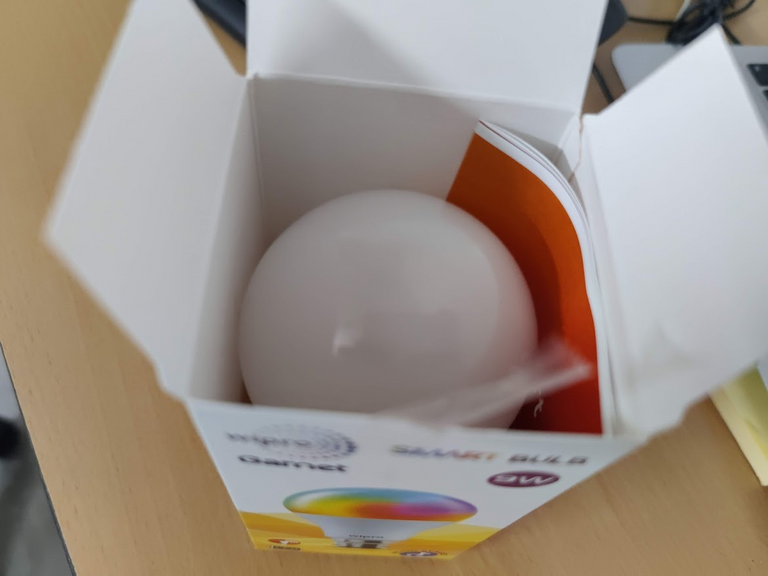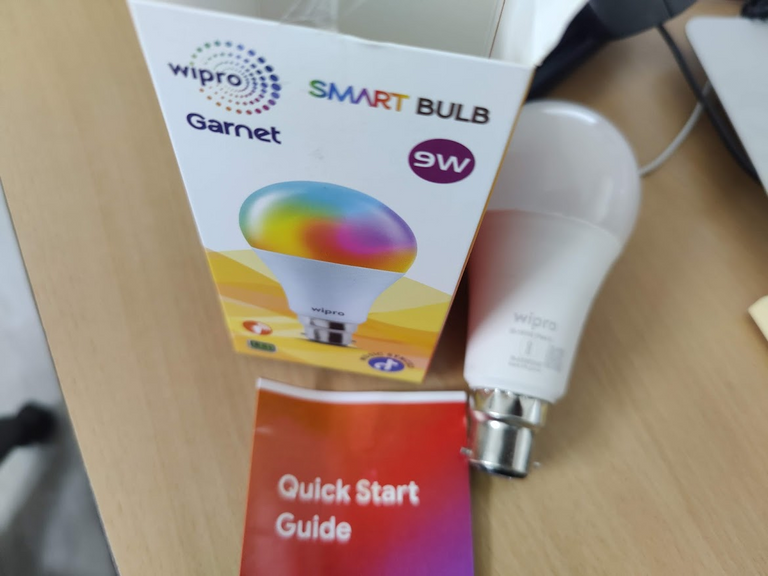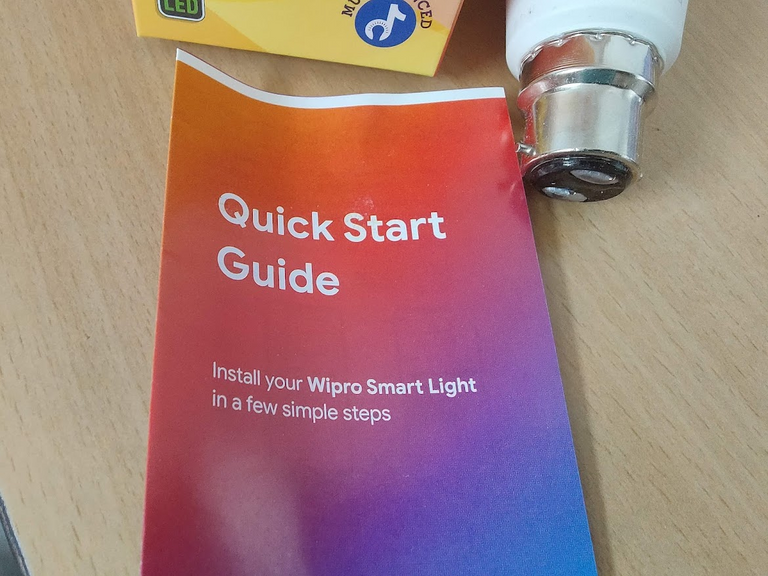 ---
Its 9-Watt LED bulb and LED is the latest technology that consumes less electricity and gives more light. I have all the LED lights at home and this is my experiment with smart lighting so if it works well then I will think of upgrading more and upgrade towards smart lighting. Now not just phones but, television, lights, home appliances, etc are smart, and why not because when we have advanced technology then these are the benefits.
I choose Wipro as a brand after going through this comparison and hope my experience will be great with this smart product from the brand. It also has a music sync function which I am yet to try so I will use the product for a week and then try to share another post sharing my experience with this smart bulb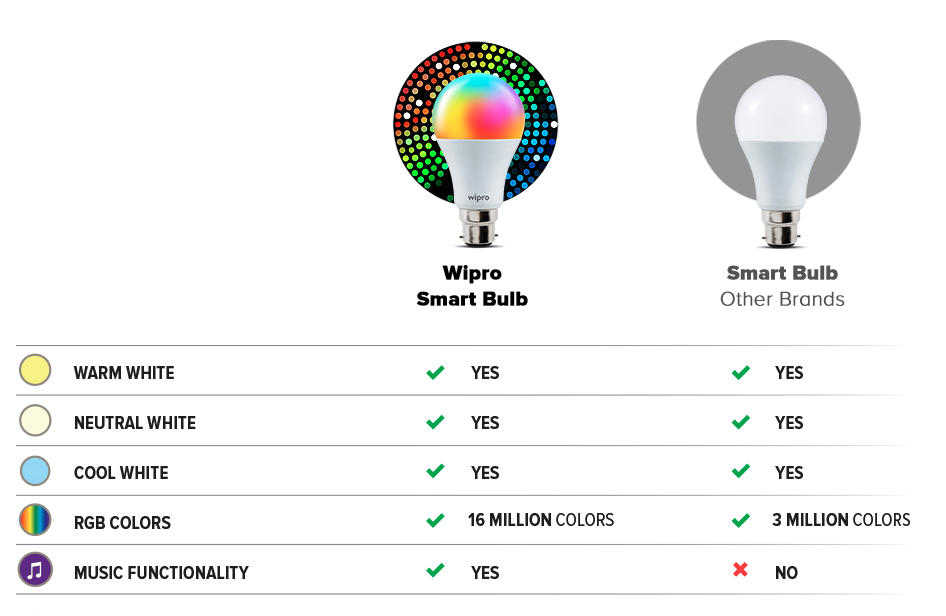 ---
Thank you so much
Posted with STEMGeeks