Brave is a well-known name in the world of browsers and in the last few years, this browser has gained so much attention. Now Brave stands in the market with leading names and undoubtedly this has created lots of competition. For those who are looking for safe browsing then Brave is the only solution as of now and it offers everything that another browser offers so you will never feel like missing something. Brave also claims that they provide the safest browsing experience and they don't spy on the data. Now when people are more concerned but their privacy so having such an option is very helpful and a good option to go for. Now Brave is not just limited to browsing but it has gone next level.
Brave has launched the Brave talk widget and this offers private video calling in a safe environment. This offers free service for 1 on 1 and there are no restrictions on timing however if you are looking for a group call then there is a subscription of 7$ per month. There is no need to install any software and it also does not require any login. Its open-source as well so more people who have technical knowledge can be part of the project to contribute.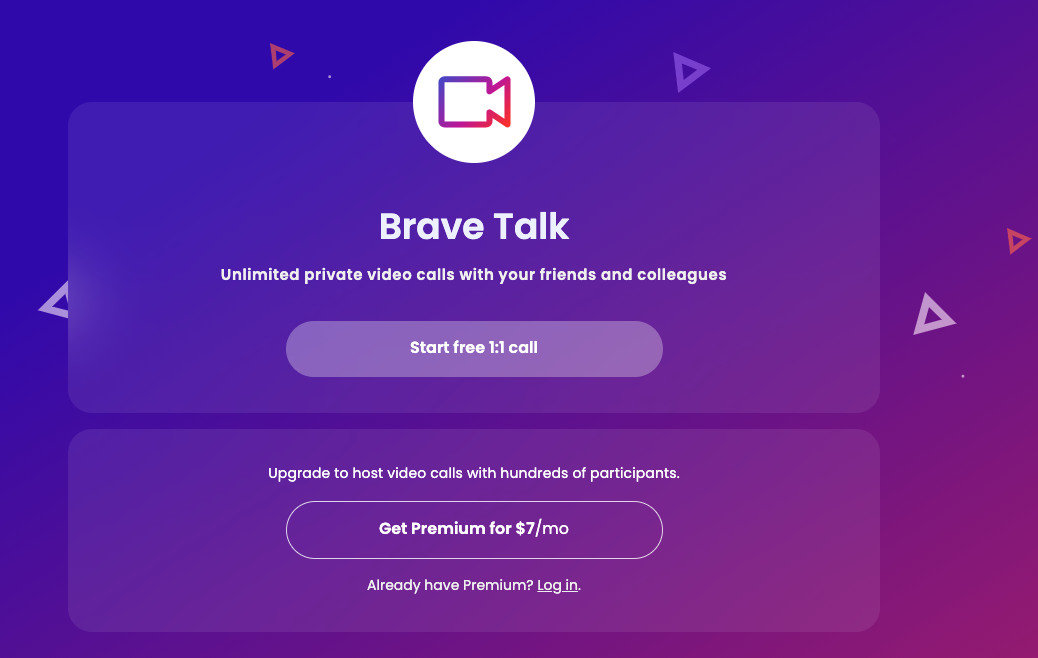 Brave Talk users can enable multiple layers of encryption on calls, so an eavesdropper cannot listen in on users' calls, and our servers don't save metadata, so calls, images, and activities are never recorded or shared without user consent.
This was in beta earlier and Brave reported that during its beta testing more than 14000 active users used this service and it worked well. Now its out of beta and it has given a fast video calling feature to millions of users who wants a more secure conversation. There are many applications as of now and some popular names are Zoom, Google meets, etc but they all store data that can be sold for monetary purposes and it puts privacy at risk.
---
Brave Talk considers Zoom as one of its competitors and they have prepared the comparison between both. They are basically trying to show Brave talk is a better option than zoom and this snapshot says it all.
With brave Talk we get-
No Linking with the Call
No download or Login needed
Unlimited number of Free Calls
No limit on the length of calls
Open source platform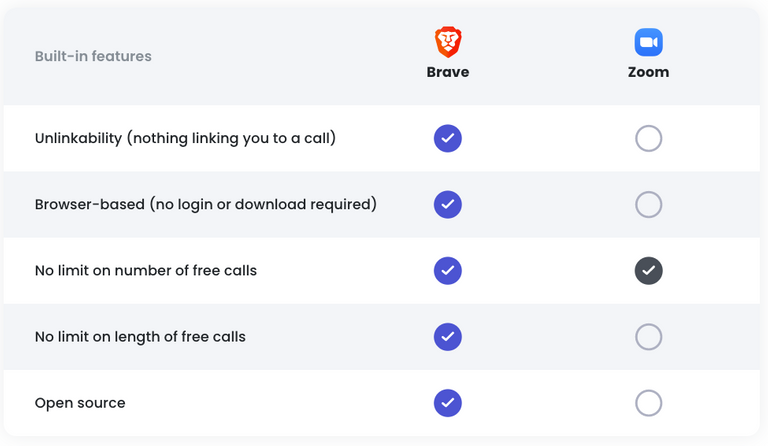 Out of all these Brave is the only one having all these and zooms nothing out of it so in a simple way brave talk is a better option but I think that Zoom has more functions as compared to Brave Talk. Although there is no installation required so we can use it easily but I expect that Brave will be adding more innovative features from time to time.
---
I use the brave browser but I am yet to use this new feature by brave. Even my organisation use Zoom for video calls wherever teams are not available so can't say whether they will go with this however I think individual users might like it more because its easy to use and 1 one 1 use is free as well.
Thank you so much.
Posted with STEMGeeks