Si bien parece que es una ventana de traspasos bastante quieta para los Campeones del Mundial de Clubes, lo que ocurre tras bastidores y los problemas que dejó la administración anterior de Roman Abramovich, por culpa del gobierno britanico, es lo que la directiva está tratando de resolver primeramente.
No me va a sorprender que el club haga un par de fichajes, quiezas no tan resonantes, pero si con mucho enfoque en llenar y reforzar los espacios donde hacen falta jugadores de calidad.
Lo primero es reforzar a una defensa que quedó bastante fragil y debilitada por a marcha del mejor defensor del club, y como se espera que se marchen un par de jugadores más.
El principal nombre que se tiene en la lista es Jules Kounde quien parece que está listo para mudarse a Londres. Sería un buen fichaje si se llega a concretar, pues este chico es uno de los mejores defensores del mundo y impulsaría a una debilitada defensa del Chelsea.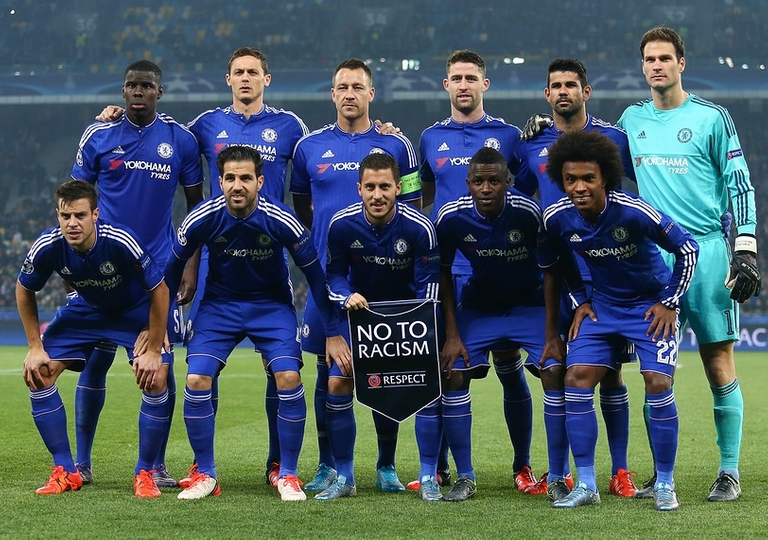 Link
Otro nombre que suena es Declan Rice, con este jugador yo tengo bastante cuidado, pues aunque es un muy buen jugador no debe de llegar a cualquier precio, pues hay otras opciones en el mercado que pueden cumplir lo que hace Declan y que son mucho mas barato que el, además de que el club ya tiene jugadores del mismo estilo, cedidos a prestamos en otros clubes.
La situacion Lukaku
Es quizas el tema mas complejo por el momento pues, el belga llego el verano pesado siendo un fichaje record del club, y el hecho que se este pensando que Lukaku debe irse dejaría muy mal parada a la directiva y su gestion.
Todo depende de Lukaku y del entrenador, pues si ambos saben solucionar sus diferencias el belga es uno de loe mejores delanteros de la actualidad, su potencia fisica es un dolor de cabeza para la defensas rivales, por lo que creo que se debe llegar a un acuerdo con Romelu para que este se quede y brille en el club que le dio la oportunidad cuando solo tenia 19 años de edad.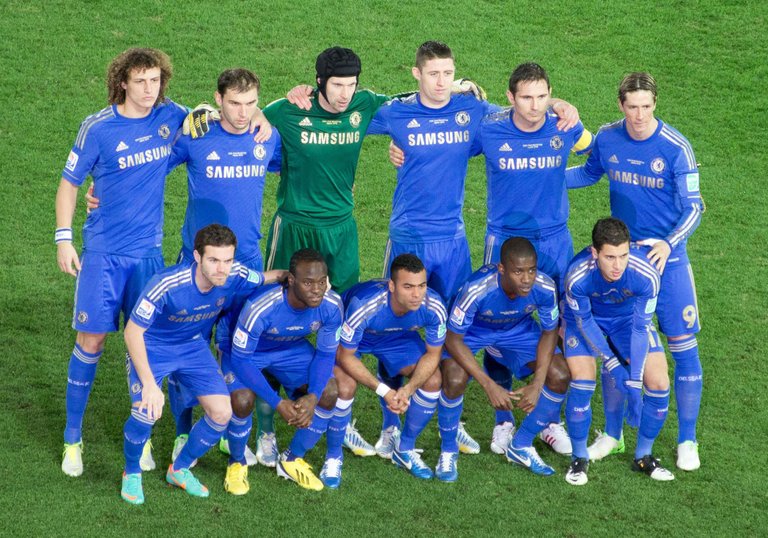 Link
Rajeem Sterling
Sterling es un nombre que ha estado sonando en las ultimas horas y que podría llegar a reforzar al club en caso de marchas en el ataque Blue. Sin dudas este chico es uno de los mejores atacantes del futbol ingles y que ya esta mas que probado de su calidad en la liga inglesa.
Creo que el Chelsea no tiene a alguien tan bueno y desequilibrante al dia de hoy entre sus filas, como lo es Rajeem Sterling, por lo que si el jugador ingles llega a un precio adecuado creo que se convertirá en una gran incorporación.
Otro nombre que suena para llegar al club es Ousmane Dembele, a quien se le acaba el contrato en unos dias y que podría llegar gratis al club, personalmente no me gusta Dembele y espero que no llegue me parece que es un jugador que no tiene la suficiente mentalidad, me parece que es muy infantil y que podría crear conflictos en el vestidor del club.
English Version
While it seems to be a fairly quiet transfer window for the Club World Cup Champions, what is going on behind the scenes and the problems left behind by the previous administration of Roman Abramovich, due to the British government, is what the board is trying to solve first and foremost.
I won't be surprised if the club makes a couple of signings, not so big, but with a lot of focus on filling and reinforcing the spaces where quality players are needed.
The first thing is to reinforce a defense that was left quite fragile and weakened by the departure of the club's best defender, and as a couple of other players are expected to leave.
The main name on the list is Jules Kounde who looks set to move to London. It would be a good signing if it comes to fruition, as this guy is one of the best defenders in the world and would boost a weakened Chelsea defense.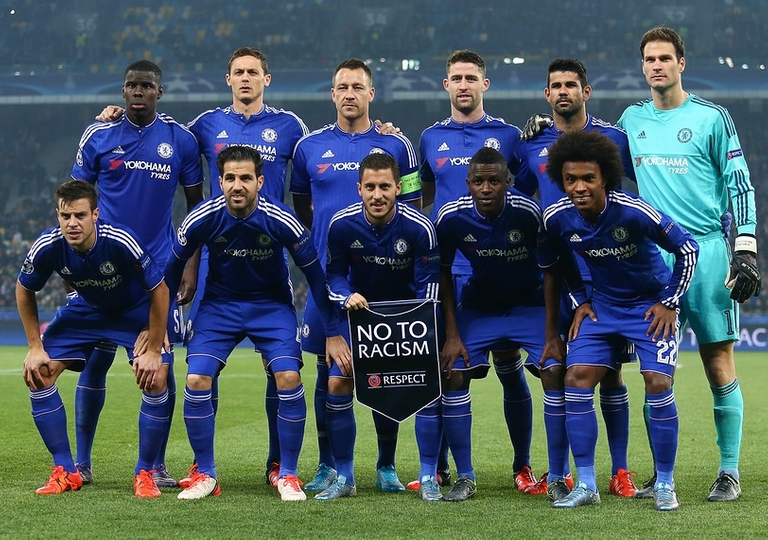 Link
Another name that sounds is Declan Rice, with this player I am quite careful, because although he is a very good player should not come at any price, because there are other options on the market that can fulfill what Declan does and that are much cheaper than him, plus the club already has players of the same style, on loan at other clubs.
The Lukaku situation
It is perhaps the most complex issue at the moment because the Belgian arrived in the summer being a record signing for the club, and the fact that people are thinking that Lukaku should leave would leave the board and its management in a very bad way.
It all depends on Lukaku and the coach, because if both know how to solve their differences the Belgian is one of the best strikers of today, his physical power is a headache for the opposing defenses, so I think you must reach an agreement with Romelu for this to stay and shine at the club that gave him the opportunity when he was only 19 years old.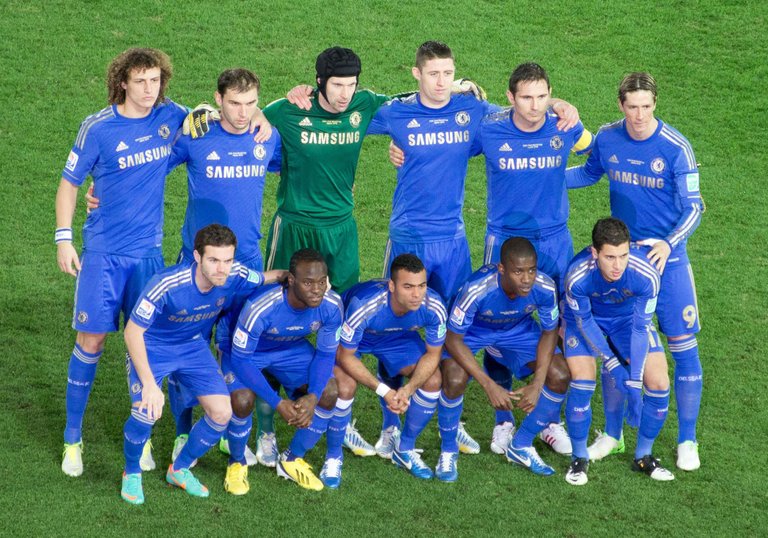 Link
Rajeem Sterling
Sterling is a name that has been sounding in recent hours and that could come to reinforce the club in case of departures in the Blue attack. Undoubtedly this guy is one of the best strikers in English soccer and is already more than proven his quality in the English league.
I think Chelsea does not have someone as good and unbalanced as Rajeem Sterling in their ranks today, so if the English player arrives at the right price I think he will become a great addition.
Another name that sounds to come to the club is Ousmane Dembele, whose contract runs out in a few days and could come to the club for free, personally I do not like Dembele and I hope he does not arrive, I think he is a player who does not have enough mentality, I think he is very childish and could create conflicts in the dressing room of the club.
Translated with www.DeepL.com/Translator (free version)