"Look closely at the present you are building, it should resemble the future you are dreaming of"
Most times when celebrities give a speech after a breakthrough, they emphasize the fact that they've been practicing hard to have attained that goal. Their success wasn't a mistake, but the product of what they have worked for for years. This means, however, we want our future to become starts today, today becomes the conveyer of our future. For instance, to become a medical doctor, we need to pass through an institute that certifies us to become one, people already envision you to become a doctor in the future because you're studying medicine- this shows how what we do today is connected to our future.
The fact that our future is a product of what we are building today requires us to have a closer look at what we build each day, it should give us a sense of caution to make decisions, actions, and choices that propel us toward that desired future. You don't become a successful entrepreneur, footballer, basketball player, etc. by mistake, they're all the product of what you have built some years ago.
The good news is that whatever you want to become has once been accomplished by someone, they had their failures, challenges, success, and hard times they felt like withdrawing and all these experiences are written down as a documentary, articles, audio messages. If you've been reading from a documentary that speaks about the future you envision, gradually your mind is renewed and transformed until you're a replicate of that man or woman you want to become.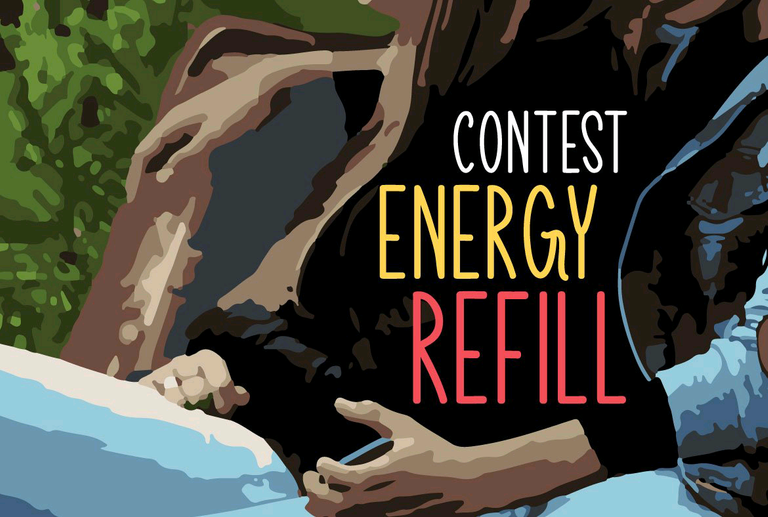 ---
My Experience With energy Refill Contest
---
Just like the title "Energy Refill", the contest is aimed to rejuvenate people who are exhausted. I joined the contest some months ago and it had helped me think positively to some extent, the quotes for each week are carefully selected as if the author could dictate areas in which we are exhausted and needs a refill. I have been motivated to do more, fail, try, fail, and try again because I saw myself as a motivator after engaging with the energy Refill. It wasn't all about elaborating the quotes to make a post, it was more like speaking to yourself while you send a message across to people. So, if anyone was going to be changed, it started with me first.
Secondly, the contest helped me think broader, I could picture the world in a wider sphere as I tried to relate to some of the thought-provoking quotes drawn from the mindset of philosophers. It helped me know the pattern of thoughts and how it affects life. So this contest personally is an inspiration to me to become a better me and to think broader than I used to think.
I suggest the Energy Refill Contest consider the below quote for their next contest
Change is opportunity in disguise.
Erin Brockovich