Learning about Hives was an Amazing experience. Got to hear about the platform from a mentor @Samest, who took time to educate/mentor young Africans on the benefits of leveraging the opportunity in the crypto space. It was indeed a great opportunity I felt. Took out time to DM him to ask of the requirements and the necessary to excel in the space, which he did highlight.
With a few quotes of success in my mind like "Success is where preparation and opportunity meet", "Success is the progressive realization of predetermined, worthwhile, personal goals." "Success is walking from failure to failure with no loss of enthusiasm", and more, I pick up the challenges of giving a push to strive and succeed in the Hive ecosystem. I equally got to meet friends like brothers who helped to encourage and guide most of my flaws. Top on the list is @joseph123. His most fervent words of encouragement are tied in the words "Passion is wholehearted devotion; it is fervor and agony; it is temper and zeal".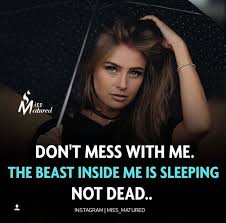 Your attitude, not your aptitude, will determine your attitude. Puise in these great words, I was bent on growing fast, with considerable efforts on daily content created. After a few months of strongly trying to top and grow both my experience and portfolio, I became lazy and just as the saying" Too many young people itch for what they want without scratching for it". I completely went out writing.
Observation to Noted
Hold yourself responsible for a higher standard than anybody else expects of you. Never excuse yourself. Never pity yourself. Be a hard master to yourself-and be lenient to everybody else. "A fact to hold if you must grow in any area of life". Considering the weeks I took for Recess, I was able to identify key factors that can help enhance consistency:
Make connections
Maintain a daily routine
Move toward your goals
Keep things in perspective and maintain a hopeful outlook.
Fight your emotions. The brain is a taxing organ.
Forgive your failures
Persistence and resilience only come from having been given the chance to work through difficult problems, You may have to fight a battle more than once to win it. Sometimes experience builts you to be a better player in your chosen field.
Conclusion
Sometimes it's necessary to loosen up, take a break to re-calibrate our life, but it's essential to always be ready to distinguish rest from laziness as duo both are like but the difference lies in the duration and purpose. It's never been heard that success was achieved in a single day, so always be focus and don't be much push by the present status of today.