Another week with a challenging question that makes us stop and think a bit.
Certainly many things can be changed. The changes must be for the better, however, to change things as they are you must confront the dominant and privileged group.
Imagine how hard it must have been to break free from slavery.
What is the best type of action? A difficult question to answer as there are many different opinions on how to change things and how to make changes.
For me there is an urgent need for change in the area of freedom. Exactly freedom. I think I have already said in other occasions that I live in a country where you cannot express your discontent against the government.
If you express your discontent against the government, you will surely have reprisals, most probably the police will arrest you at your house if they realize that you raise your voice against the government.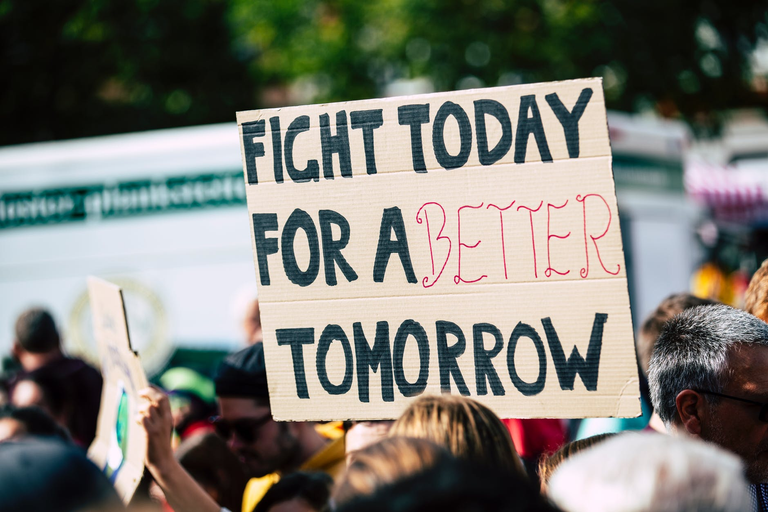 Source
Freedom to me is non-negotiable and should not be negotiable for anyone.
Freedom can mean many things, freedom in this context means the free right that people have to express what they want, to mobilize where they want, to assemble, etc.
If our freedoms are cut off, what can we do? What kind of actions?
For me the most effective ways to change things are protests, marches and work stoppages.
Protesting and raising our voice against everything that is wrong in our society, shouting so loud and strong that the powerful listen to us and are afraid of us.
If they want to cut our freedoms, if they prevent us from moving, meeting or expressing ourselves, we have to stop work.
Strikes or work stoppages until our voice is heard. While it is true that this type of action is not easy to take, it is not easy to endure when we are abused by those in power.
I believe that the best action to change things that are wrong is to protest and raise our voice.
We will read each other.
Translated with www.DeepL.com/Translator (free version)
Versión en Español
Una semana más con una pregunta desafiante que nos hace detenernos y pensar un poco.
Ciertamente se puede cambiar muchas cosas. Los cambios deben de ser para bien, sin embargo, para cambiar las cosas tal y como están se debe de enfrentar al grupo dominante y privilegiado.
Imaginese lo duro que tuvo que ser liberarse de la esclavitud.
What is the best type of action? Una pregunta dificil de contestar pues hay muchas opiniones diferentes respecto a cómo cambiar la cosas y cómo hacer los cambios.
Para mi se necesitan cambios urgentes en temas de libertad. Exacto libertad. Creo que ya en otras ocasiones he dicho que vivo en un pais donde no se puede expresar mucho tu descontento contra el gobierno.
Si vos expresas tus descontento contra el gobierno, seguramente tendrás represalias, muy probablemente la policía te llegue a apresar a tu casa si se dan cuenta que alzas tu voz contra el gobierno.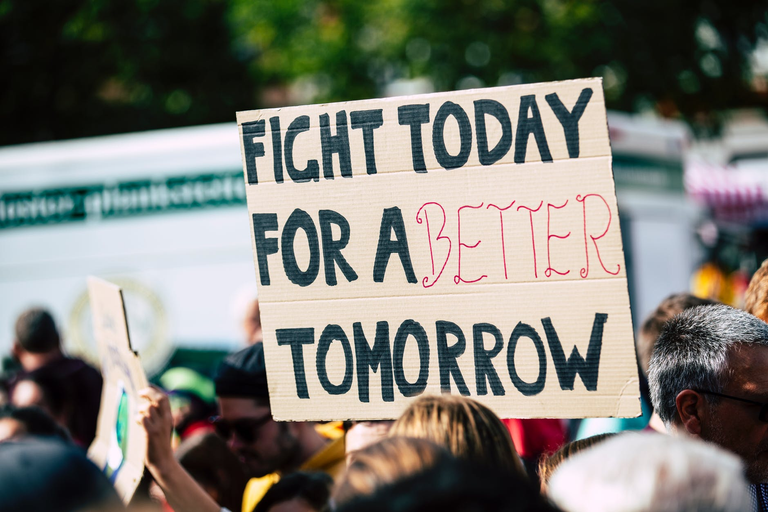 Source
La libertad para mí no es negociable y no debería ser negociable para ninguna persona.
Libertad puede significar muchas cosas, libertad en este contexto significa el libre derecho que tienen las personas para expresar lo que ellos quieran, movilizarse dónde ellos desean, reunirse, etc.
Si cortan nuestras libertades ¿Que podemos hacer? ¿Que tipo de acciones?
Para mi la formas más efectivas de cambiar las cosas son las protestas, las marchas y el paro de labores.
Protestar y alzar nuestra voz en contra de todo aquello que está mal en nuestra sociedad, gritar tan alto y fuerte que los poderosos nos escuchen y tengan miedo de nosotros.
Si quieren cortar nuestras libertades, si impiden que nos podamos mover, reunir o expresarnos nos queda parar las labores.
Hacer huelgas o paro de labores hasta que nuestra voz sea escuchada, si bien es cierto este tipo de acciones no son fáciles de hacer, tampoco es fácil lo que soportamos cuando se nos abusa con el poder.
Yo creo que la mejor acción para cambiar las cosas que están mal es protestar y alzar nuestra voz.
Nos leemos.