INTRODUCTION
Working in a hospital facility is indeed an eye opener to many mitigating factors experienced by individual and community members who tend to fall victim of some chronic life treating issues. Experience driven from both in-facility and community actions, that most time prompt negative reactions in the minds of the effected/affected individual.
ABOUT HIV/AIDs
The 1st of December is usually marked with activity to commurate with individual that is effected/affected by the disease. Also called: human immunodeficiency virus, acquired immunodeficiency syndrome. HIV causes AIDS and interferes with the body's ability to fight infections. The virus can be transmitted through contact with infected blood, semen, or vaginal fluids.
World AIDS Day was first observed in 1988. Each year, organizations and individuals across the world bring attention to the HIV epidemic, endeavor to increase HIV awareness and knowledge, speak out against HIV stigma, and call for an increased response to move toward Ending the HIV Epidemic in the World. With support from big funders like **USAID, PEPFAR, GLOBAL-FUND, and other advanced countries and organization helping the strives through program funding, an drug support for Developing nations.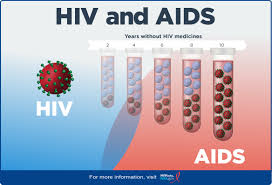 Challenges faced by HIV effected individual in 3rd World Nation
From my wide range of facility experience, the first ever form of challenges faced by PLWHA(People living with HIV/AIDs) is Self Stigma, which is attributed by Reluctance and anxiety to disclose HIV-positive status, and fears of being rejected and discriminated against are evidence of the persistent nature of AIDS-related stigma in communities and households. AIDS-related stigma remains one of the barriers to curb the further spread of the disease amongst people who are aware of their HIV-positive status. Self Stigma can be seen as the drive to increase prevalemce rate, foiling effort taken by both the government and NGOs in the fight against the pandemic in the developing world.In addition to the physiological effects of the disease, people living with HIV/AIDS (PLWHA) may encounter numerous problems such as discrimination, losing social status and role, changes in the patterns of relationships (intimacy), losing jobs and financial resources, and community health workers(Nurses facility attendance) usage of discriminating terms(Which has lead to drugs defaulting and dealth of many client).
STEPS TODAY TO HELP PROMOTE HEALTHY LIVING AMONG EFFECTED INDIVIDUAL
Today marking the 1st day of December 2021. In collaboration with the world and #thementalhealthawareness community, to educate #Hivian on the need to take time out and visit the facilities in other to run a general check themselves, and love once. Routinely HIV test it's free.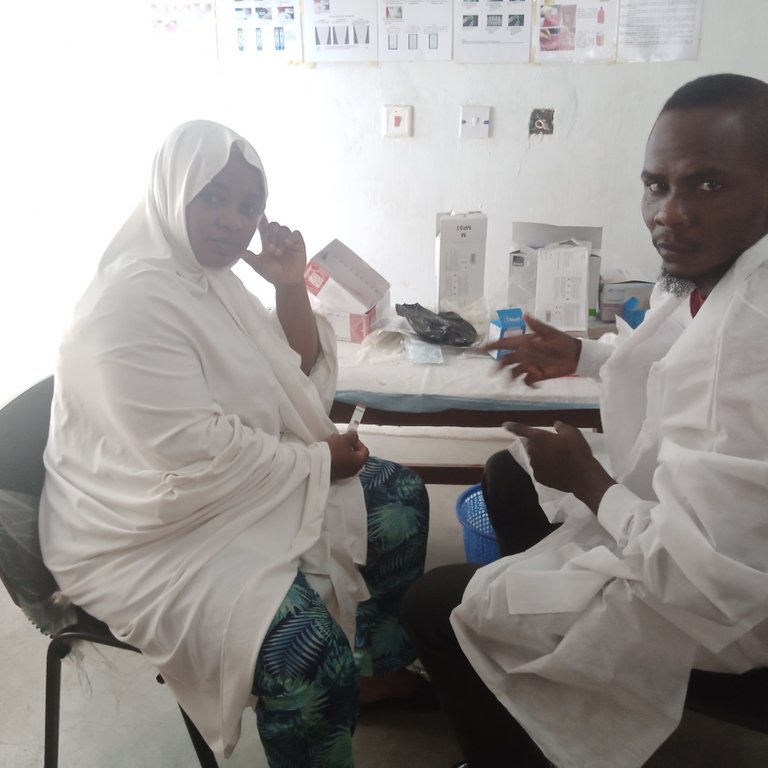 Other Key educative areas individual are suppose to improve, includes; Good nutrition is important to everyone, regardless of HIV status. But people living with HIV, in particular, can benefit from the role nutrition plays in keeping the immune system healthy and maintaining a healthy weight.
Another part of self-care in HIV treatment is self-monitoring. This means informing your doctor of any changes you notice in your overall health and well-being.
According to research, 94 percent of participants patient that adhering to their HIV medication prescriptions is part of their self-care practice. Sticking to your treatment plan is the most important way you can take control of your own health.
Emotional well-being: Living with a chronic health condition like HIV can be emotionally challenging. It's important to know that people with HIV have an increased risk for developing anxiety and mood disorders. For instance, people who are HIV-positive are two times more likely to develop depression than those who are HIV-negative. Starting ART can also have different emotional effects. Some people may feel relieved that they are taking steps to keep themselves healthy. But many people also feel overwhelmed when facing a chronic illness. Additionally, certain antiretroviral medications may infrequently cause symptoms of sleep disturbances, anxiety, and depression. They could exacerbate existing mental health issues, as can HIV itself. Because of these factors, addressing mental and emotional issues is a crucial aspect of self-care while living with HIV. Part of this involves finding the right resources to provide you with support.
Conclusion
Learning about HIV/AIDs, it's transmission and ways to prevent infections it's not enough, taking out time to educating your community on the danger of stigma in all level ranging from self to community, the need for love, support and healthy practise by all individual, is Paramount and key to reducing the impact of the virus. And the need for all to key in to the World health vision 95, 95, 95, which states that in 2030 the world is expected to have tested at least 95 percent of it's population, 95 Percent of those that are positive are linked to treatment and care 95 percent of those on treatment attain viral suppression.
The question is thrown to all to response, How are we keeping our community safe, with the knowledge we possess? How can we help in our capacity to reduce stigma and discrimination? How do we achieve the set goals to eradicate the HIV pandemic from our world? Let's here your stake an learn from you. The comments box's is open and positive comments are highly appreciated.