Introduction
Story coined from personal life challenge, and experience from around my community. Getting to my office on Monday morning for my routine work Activities, was welcome by the attendance, with a News of an autistic client who killed herself over the weekend due to the sectional and discriminative treatment minted on her, by both family as well as peer. Halimat who visited the facilitate some few weeks back and was scheduled to revisit in a couple of days has always complained of neglect and dependence on other community members to feed. From average seperated parent she grew up, and had to struggle to fend for herself. At the age of 17 years, she was impregnated by brike-layer, who took her into his house. After a second child, she was left to manage through begging for arms to sustaining. Thought support from an NGOs in the state, she was assisted to assess medical care but to a limited extent. Always emphasizing on her inability to cope with the stress of this life, but was not taken seriously. On that faithful day according to story from relatives, she called her Mom to notify her of her stress and intentions to kill herself, but as usual was neglected, late that night, she bought premium-motor-spirit (Fuel), an set herself on fire. Sad I most confess.
Autism and Vulnerability
What's Vulnurabilty? Refer to a person who has a physical or mental impairment that substantially limits one or more major life activities. According to the advance dictionary; Vulnurabilty is defined as the quality or state of being exposed to the possibility of being attacked or harmed, either physically or emotionally. With Vulnurabilty limiting many individual from achieving much in their choose life struggle, Others have broken limelight's even in their Vulnurabilty.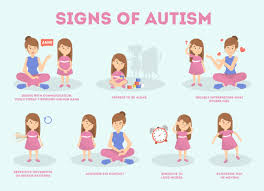 What's Autism? Autism, or autism spectrum disorder (ASD), refers to a broad range of conditions characterized by challenges with social skills, repetitive behaviors, speech and nonverbal communication. Read More . Autism spectrum disorder (ASD) is recognized as a global public health concern, by Would Health Organization representing a great burden of stress on Children and adolescent. Autism is mostly attributed to be less in Africa, which brings us to asking if truly Autism is less in the continent, by research conducted in Africa has been infrequent and unrepresentative of all African countries, making the prevalence of autism in Africa difficult to estimate. Prevalence may be underestimated because reported cases are skewed toward more severe, and thus more recognizable, cases of Autism. . More awareness is needed to help protect the children an adolescent going through this life treating challenges, especially those from the average and poor home.
Exploring the Autistic Vulnerability
What makes an autistic person vulnerable?Autistic people have social and communication difficulties which could leave them at greater risk of being vulnerable. According to educationist, An emphasis is placed on executive function skill training (e.g., time management, organization, initiation, working memory, cognitive flexibility, inhibitory control) to improve academic success for students who learn differently. Meaning the Vulnurabilty of Autism can not limit an individual, that all that's required is support. Autistic children can often focus intently and learn a lot about things they're very interested in. Here are some ideas for developing your child's skills by making the most of their special interests: Play skills: when your child is playing with their special interest toys or objects, play alongside them .
Story of Successful Autistic individual; Here's proof that being diagnosed with autism doesn't mean you can't accomplish amazing things. Take a look at the list.
Dan Aykroyd:Comedic actor Dan Aykroyd, shared his story with The Daily Mail . was expelled from two schools as a child and was later diagnosed with Asperger's Syndrome, a high functioning form of autism now considered part of the autism spectrum disorder diagnosis, in the 1980's. Today he's celebrated globally for his role in the Hollywood. He's featured in the Ghostbusters, the blue brothers trading places etc.
Susan Boyle:Britain's Got Talent singing sensation Susan Boyle was diagnosed with Asperger's Syndrome as an adult. Sharing her story with The Guardian, The Scottish singer, who was misdiagnosed with brain damage at birth, She rose to fame in 2009 after appearing as a contestant on the third series of Britain's Got Talent, singing. Today she is celebrate globally.
Temple Grandin: Temple Grandin, a professor of Animal Science at Colorado State University and author of several books, including Thinking In Pictures and The Way I See It, didn't begin speaking until she was almost four years old. Like Daryl Hannah, when Grandin was diagnosed with autism as a child, institutionalization was the recommended treatment. Her parents disagreed. In addition to her writing, Grandin is a prominent speaker on both autism and animal behavior.
** Daryl Hannah:**Actress Daryl Hannah was diagnosed with autism as a child. In an interview with People Magazine, Hannah opened up about her "debilitating shyness" as a child and fear of fame as an adult. Hannah shared with People Magazine that she was diagnosed at a time when autism was largely misunderstood and her doctors recommended medication and institutionalization. Though her mother refused this treatment, she remained socially isolated and found solace in movies. This inspired her focus on acting.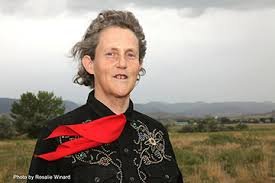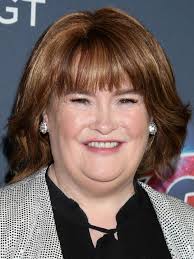 Conclusion
Life experiences are opportunity to makes right choices and learn from mistakes taking from individual. It's also a lighter to present challenges, There's nothing new under the sun but remember you are never the only one going through a particular challenge. Your present circumstances don't determine where you can go; they merely determine where you start. Let's see those Vulnurabilty also a challenge not a dealth sentence like Halimat. And remember that support to a disable family members, peers, and age group can go a long way to saving a life .
YOUR COMMENTS AND SUGGESTION WOULD BE RICHLY APPRECIATED